The stars have spoken and AwareGO has listened. The Cybersecurity Horoscope for 2021 is the most accurate horoscope you'll ever read!
The movement of heavenly bodies will predict your e-future for sure. AwareGO's Cybersecurity Horoscope 2021 is so accurate you'll be amazed. If we didn't have this direct access to the stars how else could we know and predict that you would get phishing emails this year, huh? Believe us, we're just as surprised as you are!

Horoscope got you spooked?
If you're worried about the prediction of your Cybersecurity Horoscope we have a great remedy for that. Sign up for our 52 Shades of Cybersecurity reminders and take one small step towards added cybersecurity with our weekly emails.
Now, go find your zodiac sign and heed the recommendations of the stars. The data is all up in the clouds so the stars really know what they're talking about*.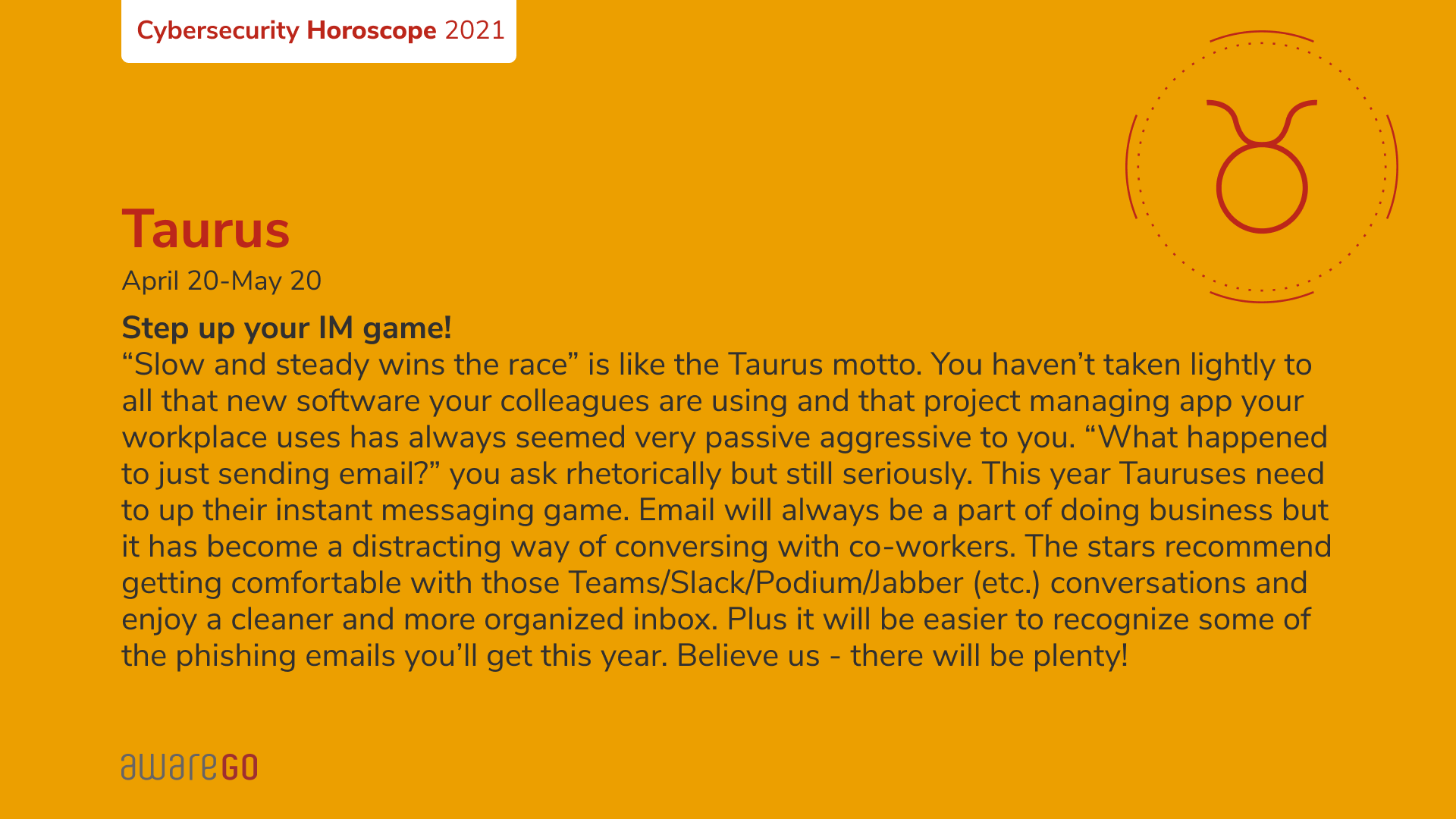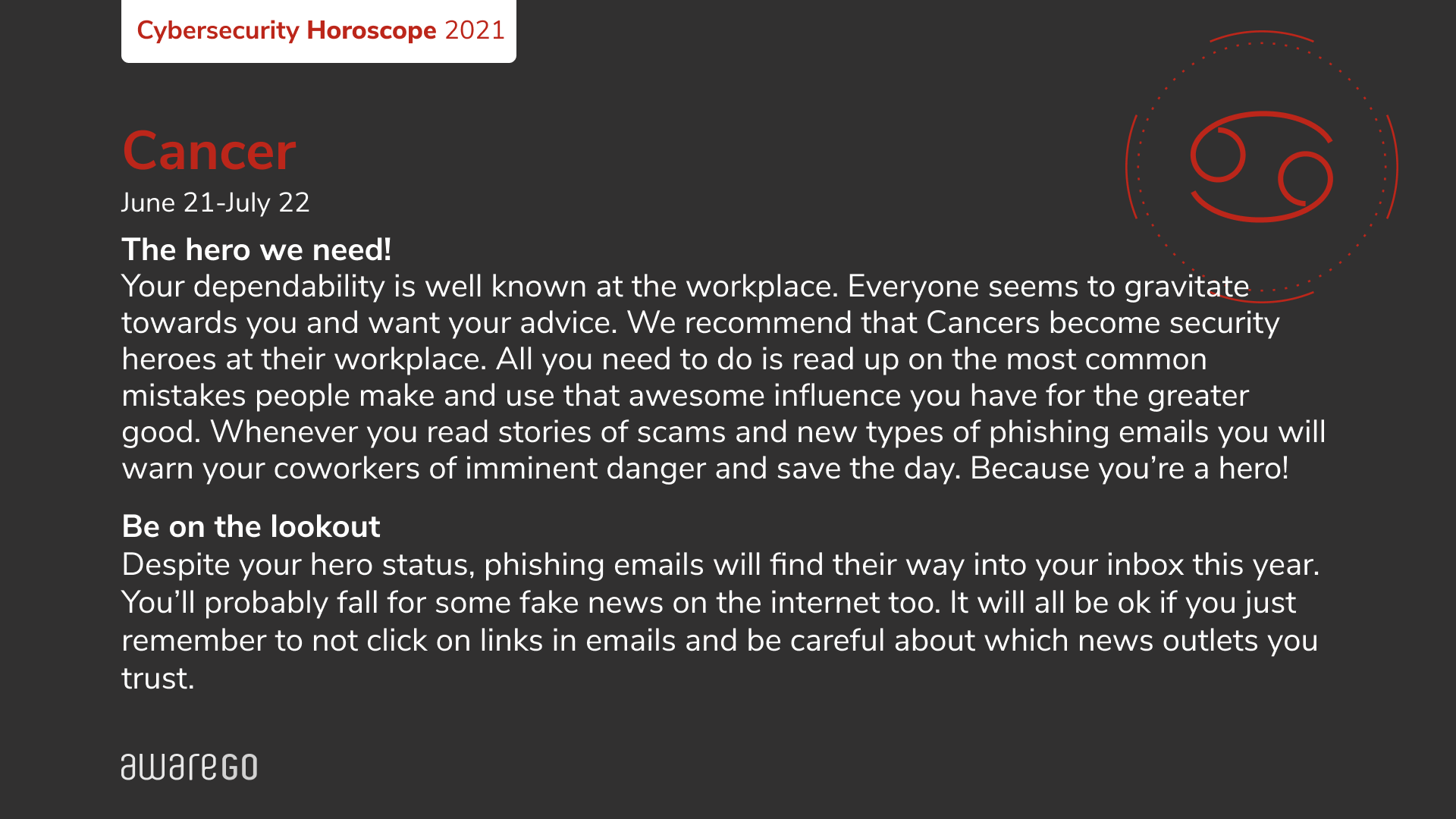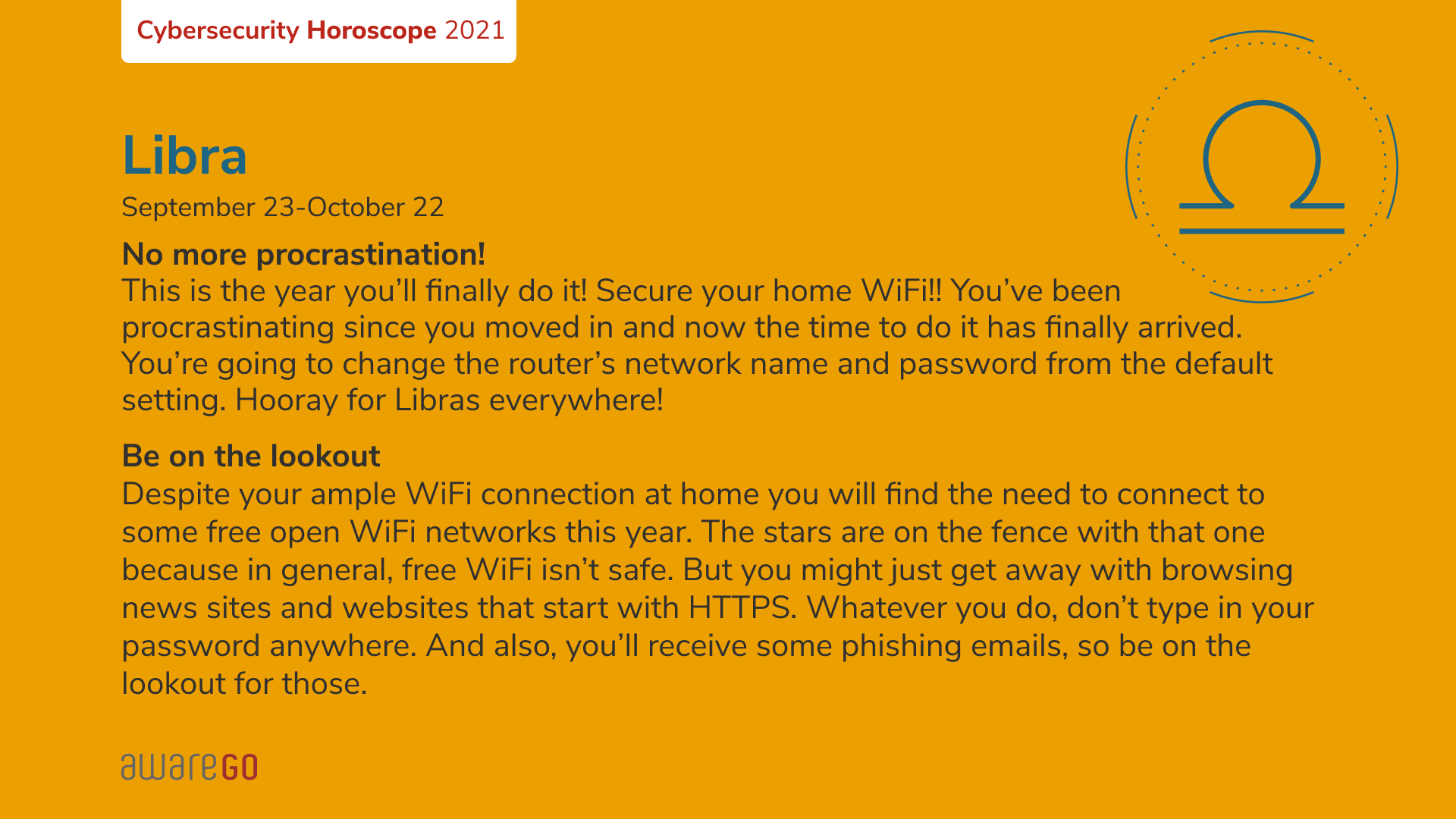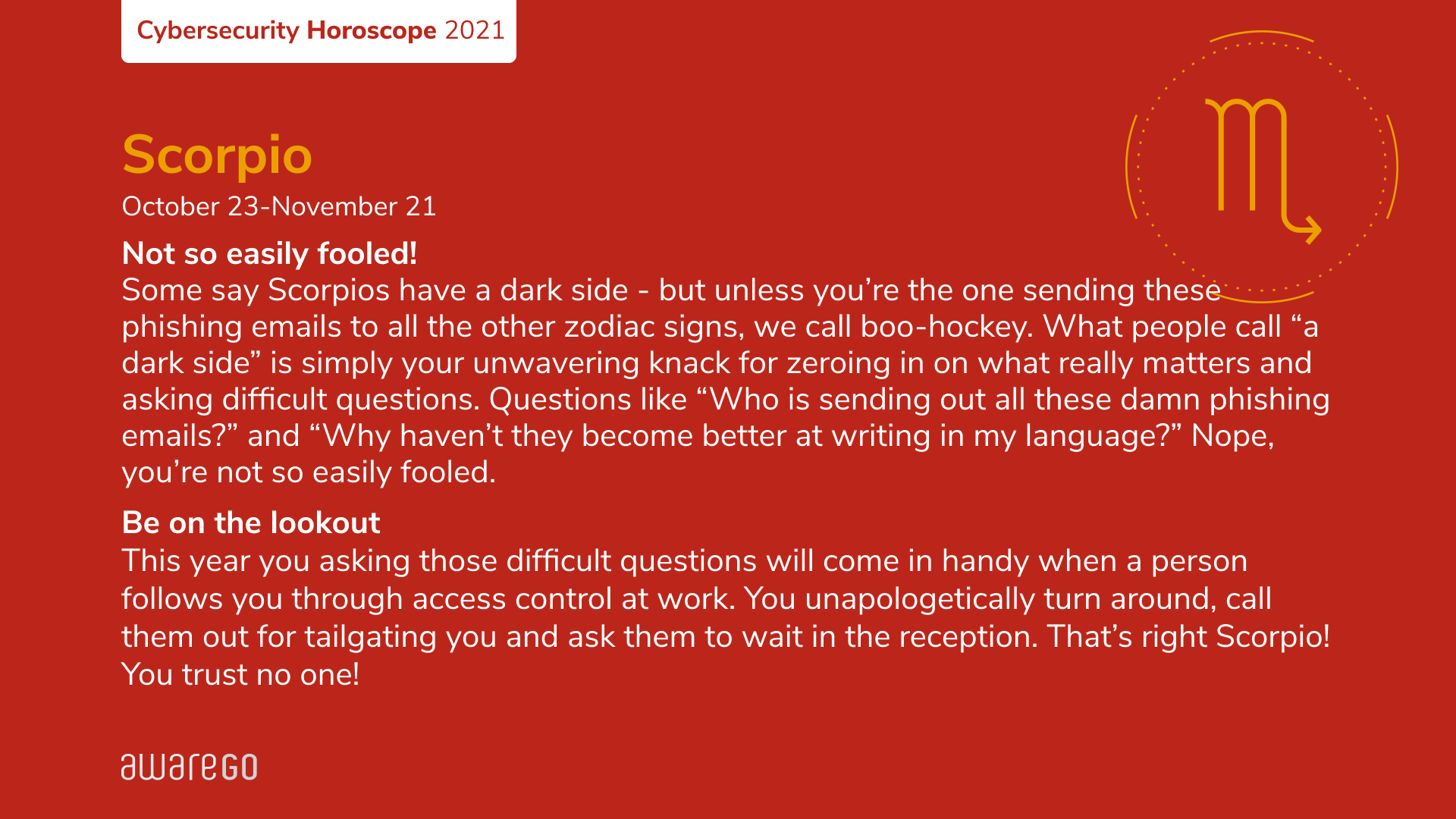 Yes, there you have it – the stars have spoken. Now share the good word of this most accurate horoscope of all and spread the message of the stars. Those who don't know the future are, after all, doomed to repeat the past, or isn't that how the saying goes? We don't know, we're cybersecurity experts not astrologists!
We do know that we recommend making good habits in 2021 and for that we're ready to help you out for real with our 52 Shades of Cybersecurity booklet and weekly reminders. One for every week of the year. It's never too late to start and you are not behind.
* Any accuracy of this horoscope, real or imagined, is purely accidental and in no way intentional by AwareGO, or the stars for that matter. Individuals create their own cybersecurity destiny by establishing cybersecure habits and being aware of the risks.